ROOM OVERVIEW
Warm colours and a welcomming feeling!
Our 47 rooms welcome in alpine tradition with wooden floors and attics, stylish, specious and clean.
In beds of excellent quality, your sleep will be deep and restful. Warm sunlight welcomes you not only through our windows, but also on your balcony.
We have single, double and triple rooms at the Hotel Auwirt with different views of the surrounding mountains."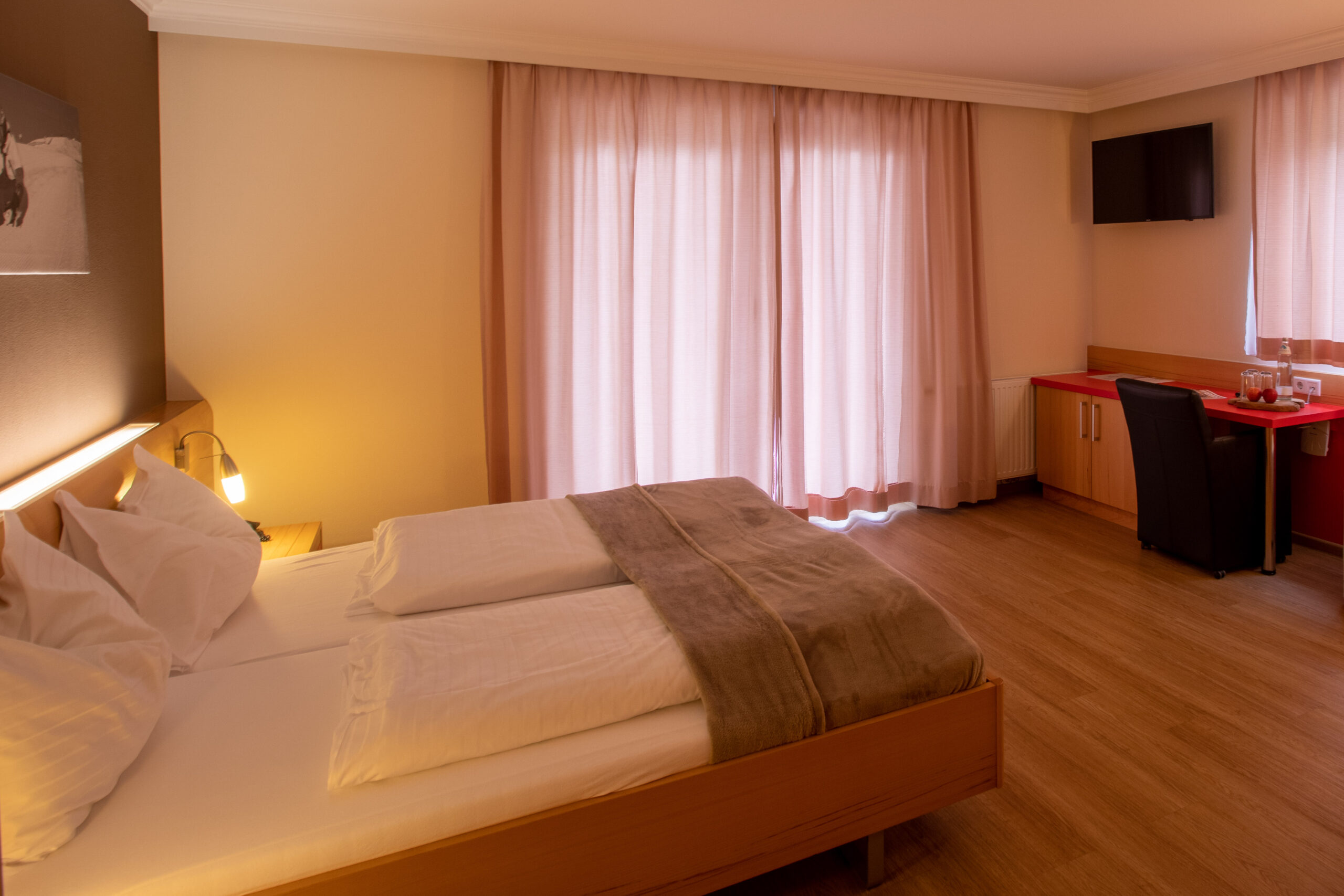 Arrive and feel good, that's how the hotel can be described in a few words. Beautiful clean rooms very well equipped The staff was great! All over very friendly and helpful. A nice word, little chat. We especially liked the breakfast and the variety. A nice atmosphere rounded off the coziness.
The sauna was the best after being in the mountains all day!
Sauna area, breakfast, spacious rooms and very nice staff.
The location is very nice, right next to a lift, restaurants/bars and shops are right next door.
The location next to Schattbergbahn is perfect for mountainbikers Great safe basement where you can stall your mountainbikes
Very friendly Dutch staff
Rooms are large, bright & functional.
Very good breakfast!
Very nice and clean accommodation about two minutes walk from the lift. Very nice and clean accommodation about two minutes walk from the lift. We have had a great stay and felt really welcome! Breakfast super, Sauna top! We will be back ;-)
The staff was always very friendly and committed.
The rooms were cleaned very day if you wanted.
The triple room is very spacious.
Centrally situated and very good.
Newly renovated hotel, super friendly staff and excellent location!
Great breakfast and extra spacious room on top floor!
We liked it very much, would recommend it and would love to come back. Very friendly, courteous staff. Great breakfast, very well-kept hotel with clean rooms and good facilities